1. Terms of use



Is the "zero-project" music free?


Yes, it is. The "zero-project" music is released under the "Creative Commons Attribution 3.0/4.0 Unported License". For detailed information, you can visit the license page.




What is "Creative Commons"?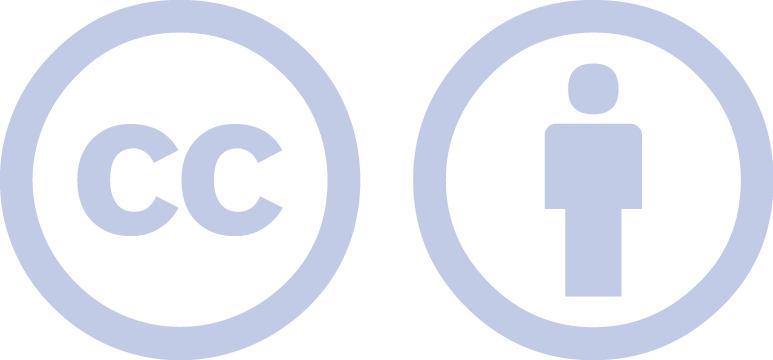 Here is one of the best answers that could ever be given. Tip: As less icons

more free the work is.




2. Privacy policy and security





Are there any personal data collected through this website?


No personal data are collected. This website uses cookies to collect anonymous information for statistical and improvement purposes, such as viewing errors, not found items, screen resolution, operating system, etc. This information is used for improving the visitor's experience.




Is this website safe for any kind of provided information?


This website is completely safe. All sent information such as e-mail, username, password and transaction data is protected by PositiveSSL.






Are the payments through this website safe?


Yes, they are. All the transactions through www.zero-project.gr are secured by Paypal.






3. Listening and downloading



How can I listen to a song?


Below each song title there is an audio player and should seem like the screenshot below. The player runs on most computers, smartphones and tablets, including iPhones and iPads.






I click on the play button but I cannot hear anything.
Please, refresh your browser. If the player seems to be working but there is no sound, please check the sound volume of your computer/device. If the problem insists, you may need to update your browser. In some cases, if you use Microsoft Internet Explorer, you may experience loading problems in playlist mode. If you encounter compatibility issues with some older versions of Opera, please update your browser to the latest version. The audio player is not compatible with some older versions of Chromium and some older Nokia smartphones running Symbian, but it works fine in Mozilla Firefox, Google Chrome, Apple Safari, Brave, Opera, Opera GX, Microsoft Edge and the latest versions of Chromium.


How can I download a song?
By clicking on an Mp3, Ogg or Flac link, your download starts. If not, right-click on the link and select "save link as..." or "save target as...".


What is a zip file?
The files with ".zip" extension are compressed files which contain data. You can easily extract a zip file within Windows by right-clicking on it and selecting "Extract All...".


Why do I see an error message while trying to decompress a zip file?
That means that your download has not been successfully completed. Sometimes, even if it seems that the download was finished, the file you have downloaded is partial. In such a case, please, try to download the file again.


My high-quality download has not been successfully completed.
If your payable high-quality download has failed for any reason, please send an email to info@zero-project.gr and you will receive the link of the file you didn't manage to download. For downloading big files, download managers like Free Download Manager, Flashget or JDownloader are recommended.




4. Audio files and sound quality



What is Mp3?
Mp3 is a compressed audio format for storage and playback on digital devices. The process of creating an Mp3 file is called encoding. During encoding, sounds that approach or exceed the limit of human hearing, are deleted, as well as frequencies that overlap. Because of the loss of the "non-audible" information, the algorithm used for Mp3 encoding is called "lossy". Once encoded, the deleted audio information cannot be recovered.


What is Ogg?
Ogg (or Ogg Vorbis) is a free, open format, unrestricted by software patents. It uses encoding similar to that used in Mp3. The main advantage of Ogg is that it has better sound quality and smaller file size compared to an Mp3 of the same bitrate.


What is Wav?
A Wav file is the original mastered studio file. All the available audio files (Mp3, Ogg Vorbis, Flac, Audio CD images) are produced from Wav files.


What is Flac?
The algorithm used for both Mp3 and Ogg Vorbis encoding is called "lossy" because there is a loss of the "non-audible" information. The algorithm used for the Flac encoding is called "lossless" because there is no data loss but a similar to the zip compression method. A Flac file keeps 100% of the sound quality. "Flac" means "Free Lossless Audio Codec".


What is an Audio CD image?
An Audio CD image is a file (or a pair of files) which contains audio data. It keeps 100% of the sound quality and it can be burned easily on a recordable CD-ROM disc with this tool or with any other CD/DVD recording software. After the burning process, an original Audio CD-ROM disc will be produced. No matter how fast your CD/DVD recorder is, for optimal compatibility with all the CD-players, the recommended recording speed is 16x.

What about the sound quality of audio files?
This is a simple comparison guide, based on the sound spectrum that the human ear can hear:







The actual loss of audio information during encoding is much greater but is not audible. Let's take a look at the differences in the frequencies that are lost, depending on the file type and its bitrate:







If you want to check your skills in detecting the differences among several bitrates, here is a test for you.


Can I increase the quality of an Mp3 or Ogg Vorbis file by re-encoding it to a higher bitrate?
The answer is "No". The Mp3 -as well as the Ogg Vorbis- algorithm removes data information when encoding, in order to create files with small size. The lost information after this type of encoding can never be recovered. When converting a low-bitrate sound file to a high-bitrate one, it doesn't mean that you increase the quality. Every encoding progress removes information. So, if you convert an Mp3 at 160 kbps to an Mp3 at 192 kpbs, the second file will have less quality, because it will have been encoded twice.


I found a high-quality audio file on an unofficial site. How can I verify the authenticity of the file?
Although it is possible for anyone to create a high-quality audio file from a lower-quality one, there will be no improvement in sound. On the other hand, the differences between an original high-quality file and a fake high-quality file can not always be detected by listening. With a program like Spek, you can check if your file has high-quality audio or, it is just a lower-quality file that has been converted to a fake high-quality file.


5. Not found items

When clicking on an item, why do I see the page "Oops! There was an error"?
The content that you are trying to access may have been updated or removed. By refreshing your browser the problem should be solved. Clearing your browser's history (from the menu "Tools") is also a good idea for avoiding several refreshes.


Why can't I find some songs?
Some of the early songs are no more available. Here is the list of the currently unavailable songs, sorted by release date:

2009 March 14: Keep flying (Electronic)
2008 December 13: Waltz No. 1 (Soundtrack, orchestral)
2008 September 26: Irish wedding (Soundtrack, orchestral)
2008 September 25: Lacrimosa (Electronic, melodic trance)
2008 August 8: Adagio No. 1 (Soundtrack, orchestral)
2008 August 2: First dawn of spring (Soundtrack, orchestral)
2008 July 29: Lost kingdom (Gothic rock)
2008 June 30: Adagio No. 2 (Soundtrack)
2008 May 1: Space traveler (Electronic, trance)
2008 April 10: Adagio No. 3 (Electronic)

You can find the above songs in the archive directory.

Where can I find older versions of songs?
All the older versions of the songs that have been updated, are available in the archive directory.
For changes/updates of the audio content of this website, you can check the status page.


6. Last but not least

I want to create my own music. Where to start from?
Here is a list with free and low-cost tools and services for music production.

________

Credits
The audio player of this site is built on Soundmanager 2.
The Zip files of this site have been created with 7-zip.
The Mp3 files have been created with Lame Encoder using the LameDropXPd frontend.
The Ogg Vorbis files have been created with Audacity.
The Flac files have been created with Flac Encoder, using the FlacDrop frontend.
This website has been created with Microsoft Expression Web 4.
The files of this site are managed with FileZilla.
The search engine of this site has been created with Free Site Search Engine.
The search box frontend is based on the HTML Search Box from Text Fixer.
The sky photo with the clouds, wherever used, is a modified version of the photo "A blue crescent moon from space" by NASA.


Thank you
Thank you for visiting this site. Please, feel free to contact "zero-project" via info@zero-project.gr for any question. Each suggestion is welcome. Keep flying.